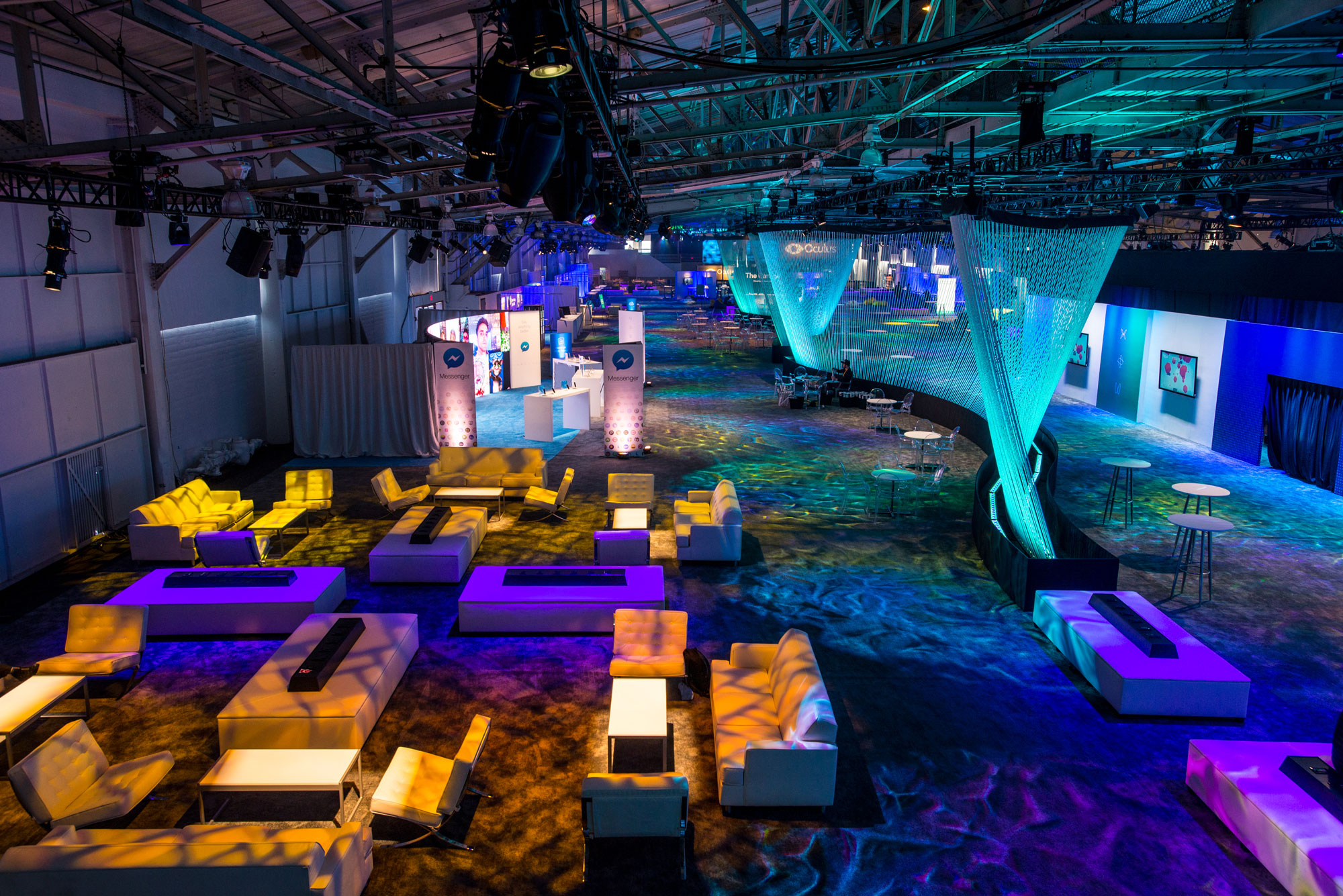 As TechCrunch recently posted, "Facebook's developer community is bigger today than it ever has been. The scope of the company's products has broadened, and there's more content to share than can fit into a single day. The additional day means double the number of technical sessions, product demos, and onsite experiences for Facebook's growing developer community."
Exactly, TC. More of everything. More people. More sessions. More space. And more event support…something that FNTECH was delighted to provide.
While the large Fort Mason campus did provide some logistical challenges – mostly related to the [lack of] built-in power, Internet and air conditioning – it also gave us an excellent blank canvas.
From FNTECH owner Jeremy Muir, "Having this big, open space allowed us to work closely with Facebook to develop a fresh new look and feel that we couldn't achieve in a smaller venue. Their event team is so inventive – we love partnering with them on projects like this. Being able to fulfill their creative visions is always top of mind."